Boomi vs. Mulesoft: An In-Depth Comparison for Your Integration Processes
Integration Solutions: Comparing Boomi vs Mulesoft for Your Business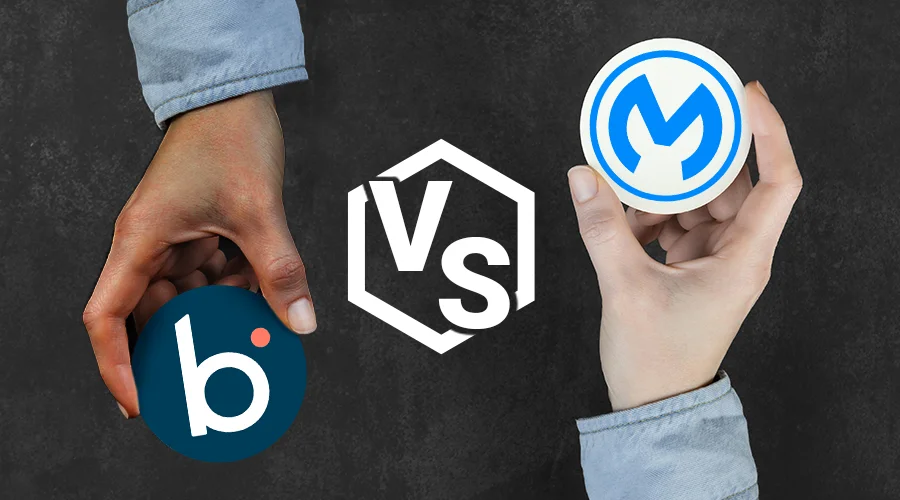 Boomi vs Mulesoft: Comparing the Leading Integration Platforms
Today, organizations are increasingly looking the one comprehensive solution to connect disparate systems, automate workflows, and unify customer data across multiple platforms. Two leading players in the integration platform field are Boomi and Mulesoft.
Boomi, often recognized as Dell Boomi, provides a streamlined approach to connect data, automate workflows, and manage APIs in a unified platform. Mulesoft's Anypoint Platform, in contrast, offers robust API management and capabilities for more complex integration needs, enabling centralized monitoring and master data management.
As businesses navigate the challenges of integrating legacy systems with cloud services, the comparison of Boomi vs Mulesoft becomes increasingly relevant.
Features
Both Boomi and Mulesoft bring forward a suite of features designed to address the intricate needs of modern integration processes. Boomi prioritizes user-friendliness with its low code workflow automation and graphical data mapping interface, making it an appealing choice for businesses with less technical expertise.
Conversely, Mulesoft provides a powerful integration platform featuring an extensive set of pre-built connectors and robust ETL functionality, suitable for handling complex integrations across multiple systems.
Boomi Platform Features
Boomi's platform boasts a multi-faceted approach to integration:
Boomi offers a unified platform for integrating applications, managing data, API creation, and B2B/EDI management, all accessible via a cloud-based interface.

Boomi's drag-and-drop visual user interface and pre-built integration processes templates simplify complex integrations, making it accessible for users who may not have in-depth coding expertise.

Boomi provides a scalable way to ensure data quality and consistency across the enterprise, which is vital for analytics and decision-making.

With connectors to hundreds of applications, Boomi simplifies integration process, reducing the need for custom coding.

Flexible Deployment Options

Boomi supports cloud, on-premise, and hybrid deployment models, offering flexibility to organizations with diverse IT infrastructures.

Boomi boasts a strong community and a range of support services, providing resources and assistance to users at all levels.
Features of Mulesoft's Anypoint Platform
Mulesoft platform focuses on building a network of applications through APIs:
Mulesoft offers a centralized web interface for end-to-end API lifecycle management - including designing, deploying, managing, and analyzing APIs.

A unified development environment for designing and building any application or integration on the Anypoint Platform, geared towards developers.

A multi-tenant, cloud-based integration platform as a service (iPaaS) that allows developers to deploy integration applications without hardware management.

A library for API providers to share resources, templates, and assets, fostering collaboration and reuse.

A fully integrated multi-tenant, cloud messaging service that enables secure messaging across applications.

For businesses with stringent security and compliance needs, Mulesoft provides options for Virtual Private Cloud (VPC) and Virtual Private Network (VPN) connectivity.
| | | |
| --- | --- | --- |
| Feature | Boomi | Mulesoft |
| API Management | Intuitive tools for lifecycle management | Comprehensive solution with API-led connectivity |
| Integration Capabilities | Pre-built and custom connectors, data mapping | Extensive pre-built connectors, complex integration tools |
| User Interface | User-friendly, with a centralized web interface | Detailed, developer-focused interface |
| Workflow Automation | Low code automation, suitable for various business sizes | Highly customizable with more granular control for complex workflows |
| Data Management | Master data hub for unified customer data | Anypoint Platform for centralized data management |
| Connectivity | Supports multiple databases, hybrid infrastructures | Robust API-led network for connecting disparate systems |
| Monitoring and Management | Enables centralized monitoring | Runtime manager REST API for comprehensive oversight |
| Support for Legacy Systems | Facilitates integration with all the enterprise apps | Strong capabilities to modernize and integrate legacy apps |
| Integration Model | Multi-tenant iPaaS | Hybrid (Cloud and On-Premise) |
How much does Mulesoft cost?

Mulesoft operates on a tiered subscription model, which can vary significantly based on the scale of the business and the complexity of integration needs. Factors influencing the cost include:

The number of APIs and connections

The volume of transactions processed

On-premises versus cloud deployment

Support level (standard vs. premium)

The cost can be tailored to an organization's specific needs, with no public pricing available. Enterprises often need to contact Mulesoft directly for a quote, which considers the scale and complexity of the integration solutions needed.

How much does Boomi cost?

Boomi also follows a subscription-based model, which is modular, allowing businesses to purchase only the components they need. Boomi's pricing factors include:

The number of connections

The number of processes

The amount of data processed

Type of deployment (cloud or on-premise)

Boomi offers more transparent pricing tiers on its website, though the costs can increase with the addition of advanced features, data sources, and increased data warehouse connections.Boomi's pricing is typically viewed as more accessible, starting at a lower entry point than Mulesoft, making it attractive for small to medium-sized businesses.
Pricing comparison
When it comes to comparing the two, Mulesoft often comes across as the more expensive option, reflecting its enterprise focus and more complex capabilities. Boomi, while potentially less costly upfront, can also scale up in price as the demand for additional processes and data management grows.
Both platforms do not offer a traditional free tier but may provide demos or trials. Discounts and long-term contracts could also affect the overall pricing, which should be considered when engaging with either platform's sales teams.
Is MuleSoft better than Boomi?

Mulesoft's platform focuses on enterprises with complex integration landscapes and an emphasis on comprehensive API management. In contrast, Boomi's platform is often praised for its user-friendly interface and the hybrid capabilities Boomi offers, which might be better suited for businesses with simpler integration needs or those looking for a quick implementation.

What is Boomi used for?

Boomi is used for streamlining integration across a variety of applications, databases, and platforms. It enables organizations to connect disparate systems, automate workflows, manage master data, and create APIs. Its user-friendly interface and extensive pre-built connector library make it a popular choice for businesses looking to implement iPaaS solutions with minimal coding.
Conclusions and Future Outlooks
In the comparison of Boomi vs Mulesoft, we find two highly capable integration platforms, each with its strengths. While Boomi's platform excels in user-friendliness and straightforward integration templates, Mulesoft's Anypoint Platform is the powerhouse of API management and complex integration solutions.
The choice between Boomi vs Mulesoft ultimately depends on the specific integration and API management needs of the organization, the technical expertise available, and the nature of the legacy systems in place.
As businesses increasingly migrate to hybrid infrastructures, both Boomi and Mulesoft are advancing their platforms to meet the growing demands for on-cloud and on-premises integration solutions. Boomi's future seems oriented towards enhancing its hybrid capabilities Boomi offers, while Mulesoft's platform demands attention for its extensive API management and complex integration capabilities.
Both are preparing for a future where multiple integration solutions need to be more intuitive, with Boomi mulesofting towards a future where their platforms can handle a myriad of integration challenges, whether on-premise or cloud computing environments.