What is Sitecore CMS?
Sitecore is an integrated platform powered by . NET CMS, used by enterprises that offer marketers and developers the flexibility and speed to effectively engage with their customers. Sitecore collects real-time customer data from all sources and channels and, using machine learning, generates real-time actionable insights and results. Sitecore offers users multisite development, an extremely user-friendly interface, seamless integration, and a variety of tools for social media engagement. Moreover, Sitecore provides complete website management functionality through a carefully thought-out system.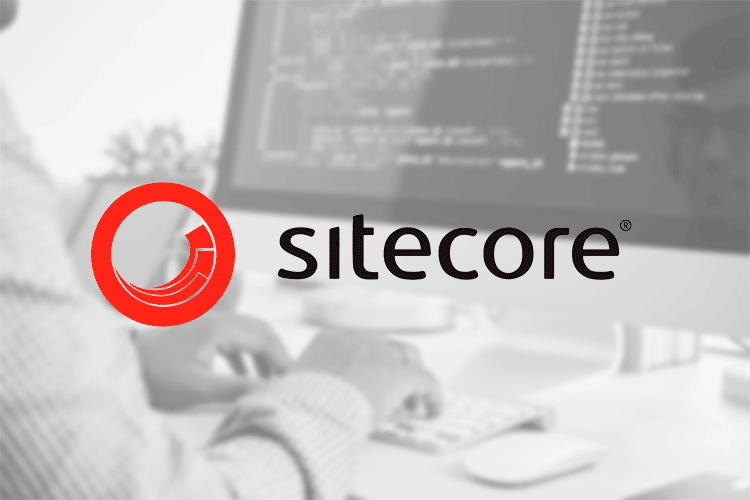 Difference between Sitecore CMS and Sitecore DMS
The DMS (Digital Marketing System) is one of the most important and most sought-after components within Sitecore. Sitecore's DMS, formerly known as "Sitecore OMS" (Online Marketing Suite), works in tandem with the Content Management System and cannot be separated for use with any other WCMS (Web Content Management System). The DMS encapsulates a host of features that will form a central part of your digital marketing strategy, including Sitecore Commerce, Sitecore xDB and many more.
Connect or store data from any third-party system and get access to the most comprehensive view of the customer with Sitecore API - xConnect. The Sitecore API xConnect can be described as a service layer that is sandwiched between the xDB and any trusted client, device or even interfaces that wants to read, write or search xDB data.

This is the name given to the collective name referring to a suite of marketing tools. If you have been using the features of the Sitecore platform, you should be someone who is familiar with all the features of Sitecore. It is going to allow every marketer to derive more contextual insights from their user's regular behaviour.

Sitecore xDB (Experience Database)

The Sitecore Experience Platform contains the Sitecore Experience Database (xDB) module to record information about your website visitors and react by personalizing their experience. As your visitors browse more and more pages, the Sitecore xDB automatically and progressively builds them a profile (or, more accurately, a Pattern Card), which represents the most common type of pages that they have visited.

Sitecore Cortex and Sitecore AI

Sitecore Cortex is the machine learning engine within Sitecore. Cortex is built on top of Sitecore DXP and lets users analyze any data within the DXP, including their own data and data from third-party systems. Using machine learning algorithms, Cortex will analyze all this data and provide timely insights at a moment's notice. Sitecore AI can automate personalization at scale by automatically predicting the usage patterns on the site, creating user segments based on the journey on the website, and provides an individualized experience to each and every user visiting the site.

Sitecore xP (Experience Platform)

The Sitecore Experience Platform (XP) comes with many out-of-the-box features that encompass the entire customer life cycle. Sitecore XP has all the marketing tools to achieve your business and marketing objectives. It provides a 360-degree customer view of your website visitors. This gives insights into visitor behavior so you can deliver seamless, relevant, and tailored experiences for every visitor on multiple devices.

Sitecore xM (Sitecore Experience Manager)

This allows you to easily manage content and scale content creation with drag-and-drop functionality and visual editing and preview capabilities. Create an optimized experience for any channel: mobile, voice, and emerging channels.

Personalized customer data

You can implement some in-session personalization rules, such as ones based on device detection, to provide personalized content to your contacts. Marketing automation - Trigger marketing actions for your contacts by leveraging a wide variety of data that may cover geographical location, online behaviours, goal triggers, devices or memberships. Analytics - Quantify visitor engagement on a website but also help determine the effectiveness of visitor engagement. Engagement Analytics within Sitecore shows there is a high correlation between engagement value and revenue.

Sitecore xC (Experience Commerce)

Sitecore Experience Commerce (XC) 9 is one of the leading products in the space of digital commerce management that leverages the power of personalization to streamline your sales and marketing activities. It enables you to deliver contextual shopping experiences that transform prospects into loyal customers.

This is a full-scale marketing integration solution that includes content marketing, digital asset management, and marketing resource management capabilities for your entire marketing department all baked into one platform. It offers marketing resource management, a content marketing platform and many other things.

Generate a rich profile for each individual customer in real-time in the Sitecore Experience Profile. Visits, campaign responses, content viewed, actions completed, demographics, and the customer personas they align with are all captured in xProfile.
Latest Sitecore Version
In February 2021 we saw the release of Sitecore 10.1, which is the latest version. It builds on the innovations delivered in 10.0, by introducing new functionality, including reusable tests and rule-based content profiling that can significantly increase time to market for optimization efforts. Some of the most notable upgrades include tighter integration between Sitecore Experience Accelerator and Horizon helps marketers create new content and evolve experiences with a simple drag and drop interface. Sitecore 10.1 also expands existing headless services with the introduction of new delivery models. In Sitecore 10.1, role scaling and configuration have been updated so that the xDB Reporting role has been combined with the Content Management role to reduce hosting costs.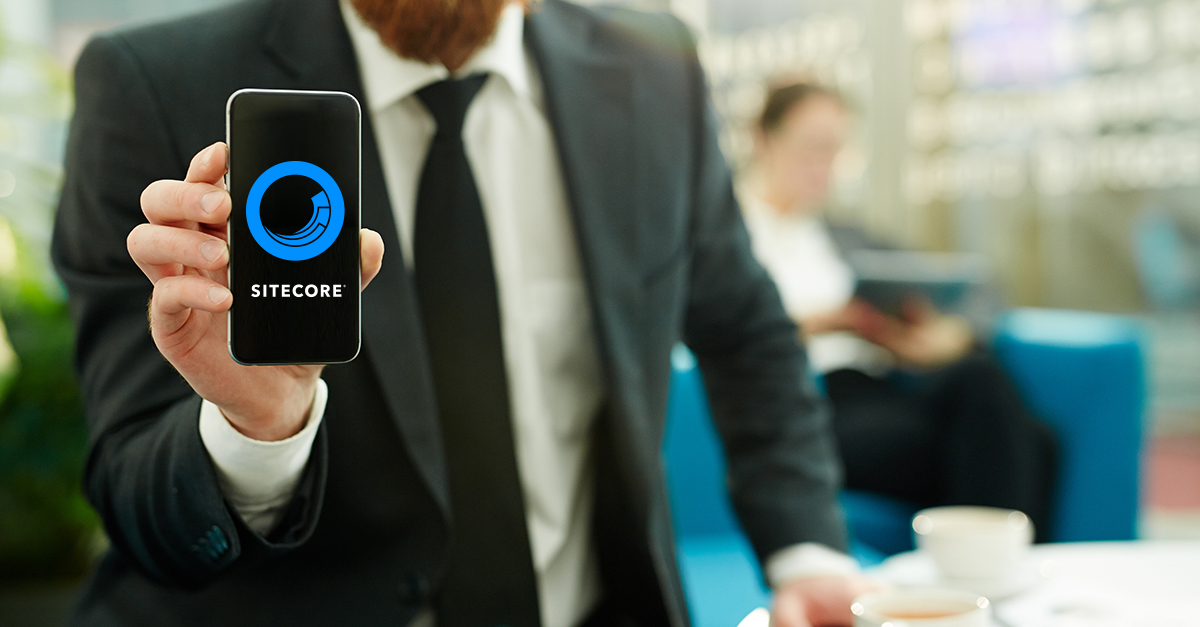 How Sitecore benefits your digital business?
The biggest reason you have a website for your business is connecting with your target audience to understand their buying habits and use the information to serve them better. In addition, customers are always looking for companies that will give the best customer experience, which prompts companies to create flexible, scalable, and user-friendly websites.
Sitecore is considered by industry experts as one of the best web content management systems globally, offering a wide array of features and benefits that give businesses the flexibility they need to reach sales goals. It could just be what your company needs to improve web traffic and optimize your marketing campaigns. It is very customizable and makes it very easy for your team to manage your content. Moreover, Sitecore benefits include many marketing automation tools and additional advantages. Now that we know, here are some reasons why you should choose Sitecore to create your website.

1. Give Your Digital Strategy a Boost
Whenever a customer visits your site, Experience Database xDB will capture all kinds of customer data, such as the analytics of pages they visited, how long they stayed on each page, the device they used to access your site, and a lot of other helpful information. With Sitecore Experience Platform XP, you will be able to get a complete view of your customers. Moreover, the Experience Platform enables your sales and marketing teams to classify leads better within the industry. Now you will be able to create content that targets a specific audience and will be better able to fulfill their needs. For example, you can look through the pages on your site that better demonstrates the products in demand and brings them to the forefront.

2. User-Friendly Interface
The overall success of your digital marketing initiatives depends on how easy is the customers experience with your interface. Sitecore can provide you with an interface that is so comfortable to use that people will keep coming back again and again. Best of all, you do not have to be an expert coder to create Sitecore's interface. Instead, you can watch some tutorials online and get all of the information you need to do everything yourself.

3. Browser and Device Compatibility
Regardless of the browser or devices your customers like to use, they will enjoy interacting with the Sitecore content. In fact, the system will detect the type of device each user is accessing a website with and adjust the content accordingly to fit that specific device. That means that customers will get a personalized view of your products or services regardless of the different channels they accessed your site. Such personalization is essential in the mobile age that we live in because people use smartphones and tablets to access the internet and expect sites to reflect this pattern.

4. Better Customer Engagement
Unlike other content editors, the Sitecore platform has capabilities to manage your content to adjust for the most viewed pages and create a more creative design. Nowadays, you need content that the users will enjoy reading and simply looking at, which means that every visual detail must be considered. By using Sitecore, you are putting your products and services on display in all of their glory.

5. Engage with Users on Social Media
Sitecore digital experience platform provides you with many methods to connect with your users on social media and nudges them to become a subscriber of your account. The Sitecore platform gives a wide array of choices to engage with your audiences, such as polls, forums, surveys, and other methods. The more you interact with your customers, the more trust you will create. As a result, it produces long-lasting relationships and brand ambassadors who will keep coming back repeatedly.

6. Integration is a Snap!
The Sitecore platform allows for complete data integration that lets you connect with any web service to collect data without any difficulties. Several modules will allow you to integrate with third-party providers such as Active Directory, SharePoint, BrightCove and many more.
Start getting Ahead with Sitecore
We hope that this article answered some of your questions about Sitecore CMS and the Sitecore Experience Platform. Attracting new customers and retaining existing ones is all about the personalized customer experiences that you provide. Nowadays, people want businesses to treat them as individuals and provide more of a tailor-made shopping experience. If you can show customers that you care about their individuality, you will build a relationship with them.
You will also make content creation and management much more accessible. Many companies out there are creating digital experiences just for the sake of creating content, which is entirely the wrong approach to take. You need to create and manage your web pages to better suit individual visitors, thus giving you more chances to convert them into customers. Furthermore, you will not have to worry about localization. Sitecore CMS allows you to have multiple versions of your website in multiple languages, each in the language of the market you are trying to conquer and even works with other third-party translation services such as Google Translate.
Being one of the best CMS, Sitecore CMS can provide your business with a competitive advantage that will allow you to translate website visitors into leads and push them along the sales funnel. Whenever Sitecore users come back to your site, they will see relevant content that is specifically geared towards them. This means increased customer satisfaction, higher conversion rates and, most importantly, increased revenue rates. See for yourself what Sitecore implementation can do for your business. Sitecore development may be the key to unlocking new business opportunities and getting you ahead in today's very competitive marketplace.
See also: the success story of how Softwarium developed an outstanding Sitecore solution.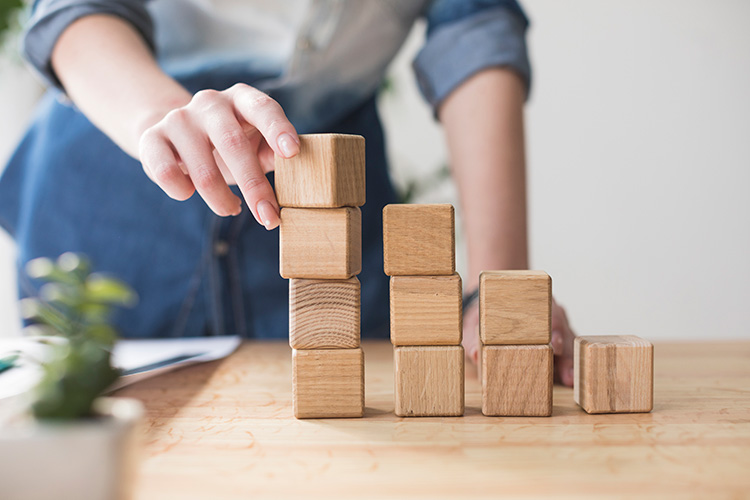 Frequently Asked Questions
What is the Sitecore Platform?
Sitecore is an enterprise-level .NET-based Content Management System. Officially, the Sitecore CMS (or Web CMS) is known as Sitecore Experience Manager (XM). It offers an integrated Digital Experience Platform (DXP) that helps organizations create seamless, personalized "digital experiences" for their audience over multiple channels and devices.
Is Sitecore a Good CMS?
Sitecore is an excellent CMS and it has consistently been recognized by companies like Forrester and Gartner in content management and digital asset management. Sitecore has proven to be the best and most powerful CMS option for clients that need more enterprise-level solutions.
Is Sitecore a Microsoft Product?
Sitecore is not a Microsoft product, but it is based on the .NET framework which is owned by Microsoft. It is worth pointing out that Sitecore is a Microsoft Gold Independent Software Vendor (ISV) partner. This recognizes Sitecore's expertise and total impact in the technology marketplace.
How Much Does Sitecore Cost?
Sitecore's licensing fee starts at $40,000 and is another $8,000 for each additional year. Also, after you pay the fees, you will also need to hire a software development company to set it up for you.