Systems Integration: A Constant Struggle for Businesses Everywhere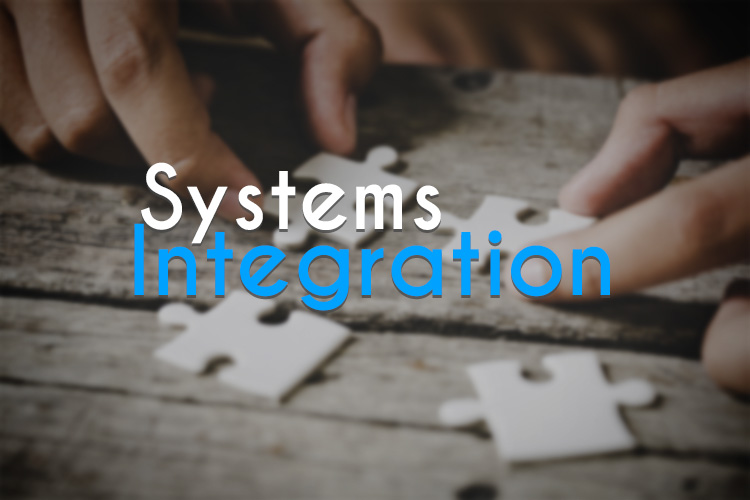 Systems Integration: A Constant Struggle for Businesses Everywhere
The amount of business apps companies use is increasing every year. In fact, according to a Wall Street Journal report, the number of software applications used by large companies has increased 70% over the past four years, reaching 129 applications per company. It's crucial to get the highest return on all of these investments.
Connecting all of the various subsystems inside businesses of all sizes poses daunting tasks for IT managers and directors worldwide. Yet, it is vital for business agility and the overall cooperation inside the enterprise. This problem is only getting worse because the number of applications, devices, and data volume keeps increasing.
Moreover, managing business processes has become very complicated given the increasing emphasis on e-commerce combined with the disruptions caused by the COVID-19 virus. Softwarium is proposing a new solution to meet modern challenges.
Background Information
There are many computer systems inside businesses that have many kinds of backend data format, including:
Legacy system
Email provider
Third-party software
Payment systems
CRM systems
Enterprise resource planning (ERP)
The list above can go on and on, but the data contained inside each system is stuck inside, which means it cannot communicate with any other system, outside apps, or devices. For this reason, companies try to integrate all of their systems, usually via API integration platforms, which can access the data and connect all of the systems.
The Old Way of Doing Things
There are many different methods companies have used in the past to make all of their components work as one well-oiled machine:
Point-to-Point Integration is one of the most simple integration methods since it offers a 1:1 relationship meaning that one sender sends a message to a single receiver. Since there are only two system components, this really can't be considered as a system integrator. In addition, Point-to-Point integrations are very time-consuming and expensive to create.
Star Integration is where all of the subsystems are integrated via the Point-to-Point integration model. While it does allow for more functionality, it becomes increasingly problematic as the number of systems that need to be integrated increases. Plus, it requires many operational costs to maintain, while making changes will cost even more.
The vertical Integration method is slightly more advanced than the Point-to-Point Integration solution because you can integrate more than two systems with each other, but it is still very limited. Furthermore, it creates functional silos that present many problems since each functionality will require its own silo.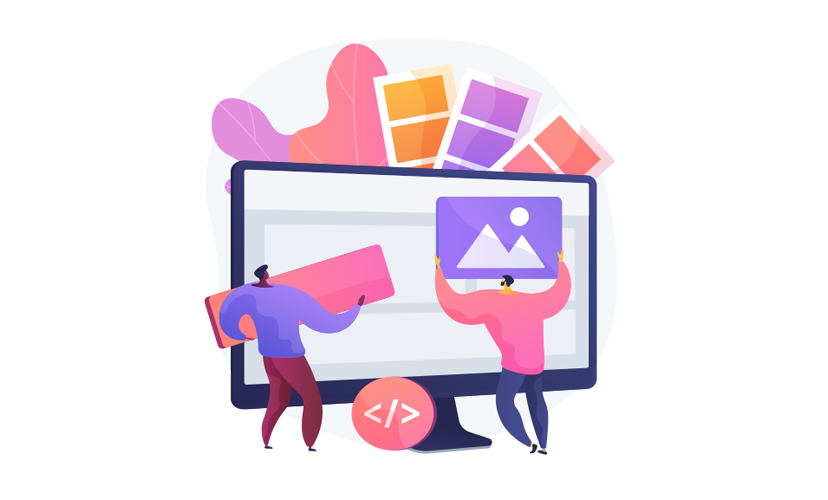 Since the methods used in the past do not work, what is the best cross-platform integration method used by companies today? What is a data integration platform? Let's find out the answer.
Integrating CRM and ERP Systems
More people are now going online to shop. Suppose you don't keep track of all your customer experiences, customer interactions and customer data (including name, phone number, account number, email, city names, zip codes etc.). In that case, you could be missing out on profitable business opportunities. To help them arrange and make sense of the data coming in, companies use Customer Relationship Management systems (a CRM system) to handle the frontend information and ERPs for the backend. However, it is not simply enough to collect this information only to keep it stored in siloed IT systems. It would help if you integrated both your CRM and ERP with all of your business apps to get the most value out of the data you have.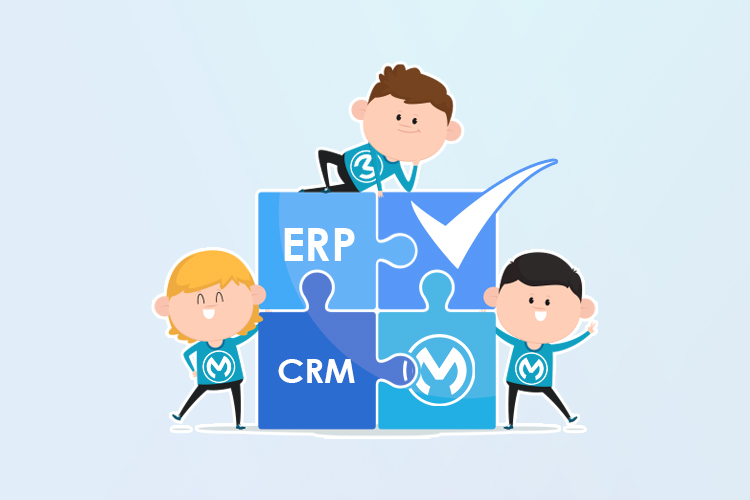 ERP and CRM: Challenges of Integration
Integration projects by themselves can be challenging. Companies will often choose a stack of products from a specific provider only to realize later that their choices are too complex to maintain or do not fully satisfy their IT infrastructure requirements. For example, you may have Dell servers and a host of other products and then add storage from HP. It could be problematic, to say the least. Furthermore, many companies have legacy systems expensive enough to migrate to the cloud or moving them is not possible. Such legacy systems are usually built with a monolithic architecture which makes integration difficult. This is why Salesforce and many other companies offer interaction either through a web service layer or via libraries.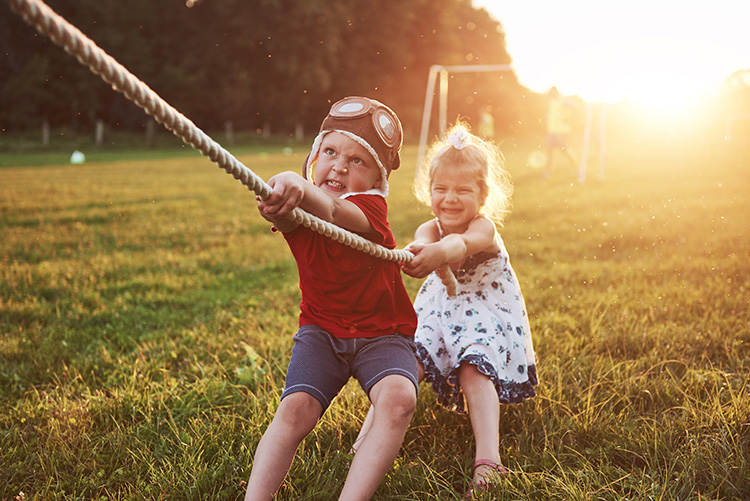 It can be challenging to choose the right tool for integration simply because there are so many available. The tools you ultimately end up choosing must support hybrid integration, which will allow your on-premise apps to be easily integrated with cloud ones. Think of it as a creating communication channel between your SaaS/PaaS enterprise systems and big data.
It is important to note that these are just a few of the most common issues faced by companies when dealing with integration, but this list is by no means exhaustive. Regardless of the CRM or ERP system you are using, MuleSoft is the best technology to solve your integration needs. Further, we will cover why you need to start integrating your systems and why you should use MuleSoft to do so.
Mulesoft iPaaS (integration platform as a service)
Mulesoft is your one-stop shop for all your IT integration needs since it makes it very easy to design, create and manage APIs. It allows organizations to speed up the pace of development, thus saving money and increasing operational efficiency. It is possible to connect your legacy system to a new one, it is much cheaper than other middleware software solutions out there, and everything can be done much faster. This is because you no longer have to use different tools to integrate various types of data.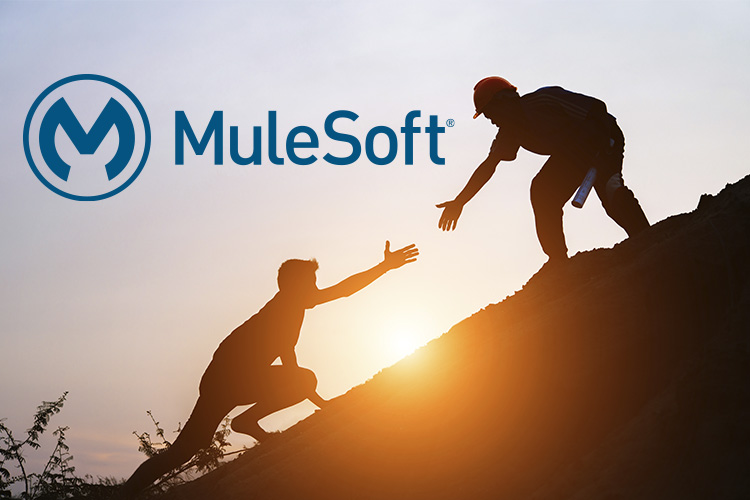 While other integration solutions are also open-source, lightweight, and offer active communities, such as Apache Camel, flexibility is the difference. The Mule ESB is a comprehensive integration platform software that can provide both a mediation framework and service container. This will be very useful when enterprises have an unexpected issue with handling high availability, scaling, and security. This forces another service provider to pair another third-party provider with their product. If we continue with our example of Apache Camel, a mediation framework, it will have to be combined with a container service like Apache ServiceMix.
Benefits of Choosing MuleSoft for CRM and ERP Integration Needs
MuleSoft provides a couple of benefits that will significantly simplify your interaction challenges: Mule ESB (Enterprise Service Bus) and CloudHub. The Mule ESB delivers robust connectivity for both your on-premise systems and cloud-based ones. Anypoint platform is here to help with connecting all trending services and apps you need. Even if you use Salesforce for your CRM needs while using SAP or Microsoft Dynamic for ERP, you will still be able to connect those systems with MuleSoft, despite them being from different providers. By connecting your applications, you will focus more on running your business and less on obtaining the data you need.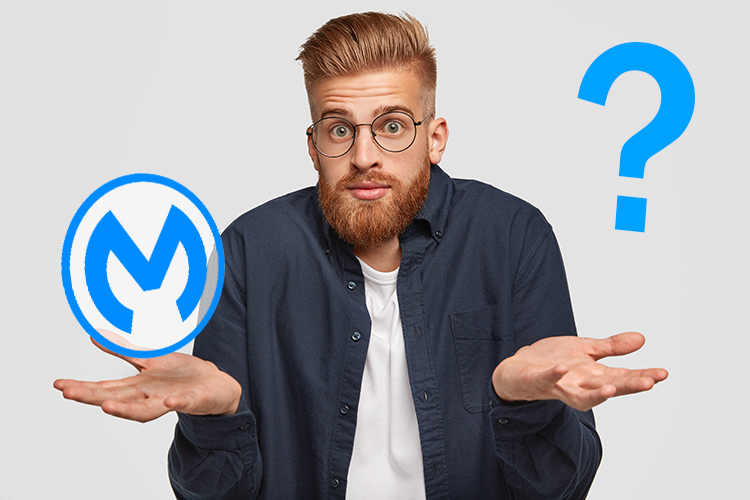 As SaaS and cloud-based applications become more popular, companies should be able to connect all products they are utilizing. Mulesoft's Cloud Hub is an iPaaS (integration platform as a service) and streamlines connectivity over the cloud. It is possible with either Anypoint Connectors or other customizable integration applications, saving you the hassle and cost of developing and maintaining custom code.
Solving Integration Challenges with MuleSoft to Get a Competitive Advantage
While integrating all data sources can be difficult, especially when the data and backends are the same, a data integration platform like Mulesoft can save you many headaches. You can use Mulesoft to implement integration flows that streamline each business process, thus making your company much more efficient. With so much competition nowadays, any advantage you can get will help you stand out in the marketplace. Therefore, start taking advantage of the data you have and be better prepared for the overall growth of your business. Learn more about the main concepts of Mule ESB as an efficient middleware tool.