Working to enhance the positive image of local business through service to their customers and community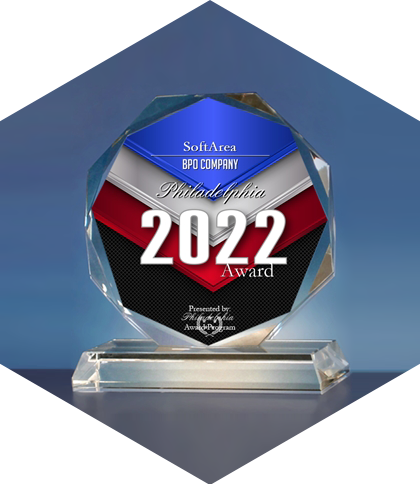 SoftArea has been selected for the 2022 Philadelphia Award
We are excited to announce that SoftArea has been selected for the 2022 Philadelphia Award in the BPO Company category.
The Philadelphia Award Program identifies companies that have achieved exceptional marketing success in their local community and business category. These are local companies that enhance the positive image of small business through service to their customers and regional communities.
Our colleagues in Philadelphia are dedicated to making new connections that unify people and brands, while embracing their diverse and skilled team. We look forward to teaming up with our Philadelphia office in this new chapter, and becoming a tech partner for both local and global brands.

Using our tech expertise and two decades of experience in the industry, we aim to bring your digital transformation to life. Our goal is to create durable products for businesses around the globe and to deliver maximum benefit and go beyond our clients' expectations. We leverage our team's extensive skills by encouraging our talents due to our respect-based corporate culture.