Softwarium is Recognized as a SharePoint Development Industry Leader — Clutch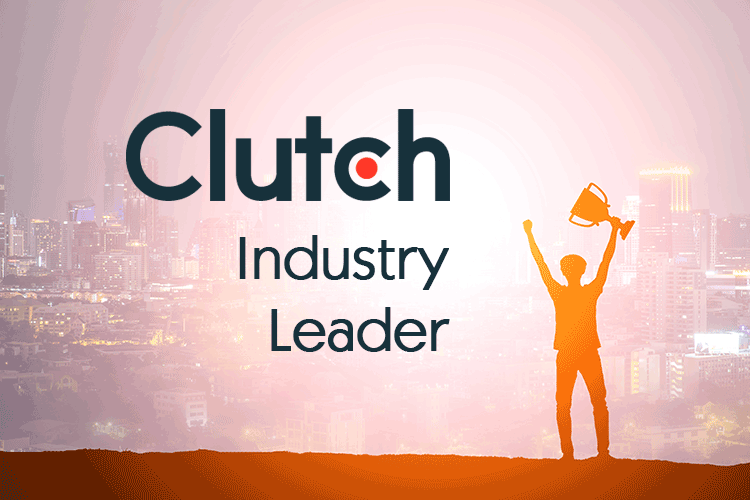 Softwarium is Recognized as a SharePoint Development Industry Leader — Clutch
Over the last twenty years, we've grown our business by building high-quality and reliable software solutions for each of our partners. In doing so, we've established business partnerships based on trust and transparency.
Towards the end of last year, we joined Clutch, a B2B ratings and reviews firm that has identified us as a SharePoint Consultants industry leader. Like us, Clutch is dedicated to building client trust by publishing verified client reviews that help businesses like yours make informed decisions for collaboration opportunities.
Recently, one of our partners awarded us with a five star review for a software development project we tackled together and we couldn't be more excited!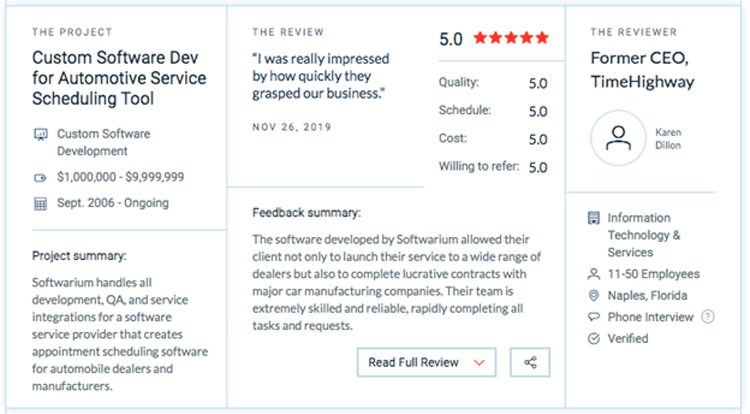 In this project, we completed the software and integrated it with a car dealer's management system. In doing so, we enabled appointment requests to populate in existing dealership schedules. We also created an app that allows customers to confirm service appointments.In addition to creating a reliable product that meets all of their needs, we established a solid relationship with this partner by being responsive and available throughout our collaboration. Like in all of our partnerships, we created a standard communication channel so that we could address any issues as they arose.
In our other review, our communication skills were also highlighted as a strength:
"They are extremely skilled and are able to add highly knowledgeable resources to a team very quickly. Not only that, but they are always accommodating and transparent, and those aren't qualities that you often find in development partners. I really appreciated that about them."
– Mark Klinchin, Former CTO, MetaVis
We work closely with our clients throughout the development process because we want to ensure that the product we create addresses all of their needs.
It's an honor to be recognized by our partners because we know that we're making an impact on their business through our hard work. We take a lot of pride in creating cutting-edge SharePoint solutions and building such strong partnerships.
To see some of the work we've done with other project partners, you can check out of our profiles on The Manifest and Visual Objects. As Clutch sister sites, these resources help you connect with top businesses by highlighting notable projects and compiling lists of highly rated performers.
If you're looking for custom software developers, SharePoint consultants, or web developers, reach out to us on our website. We're here to help.