The Newest Healthcare IT Solutions making an Impact on Patient Health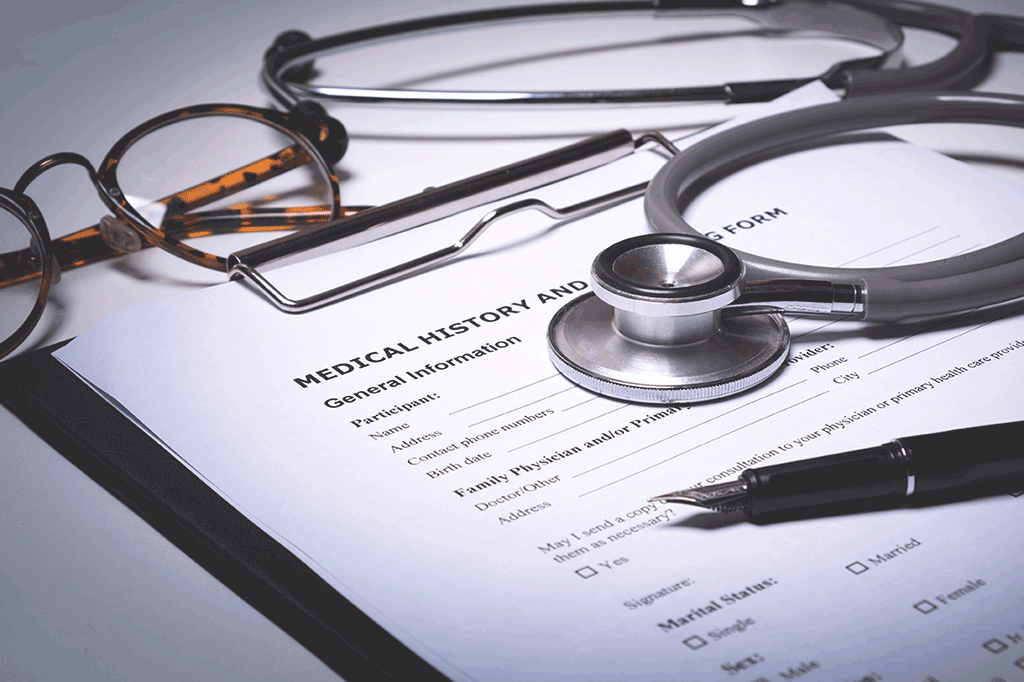 The Newest Healthcare IT Solutions making an Impact on Patient Health
With all of the reports of information breaches swirling around in the news recently, healthcare providers are constantly on the lookout for new threats and vulnerabilities and finding new ways to secure the patient data that they have. This is especially important given that all kinds of regulations govern the healthcare industry, such as HIPPA, The HITECH Act, the chain of custody, and many others. Fortunately, SharePoint can assist hospitals, doctors and clinical service providers in keeping patient data secure and expediting many processes along the way. Let's take a closer look at the healthcare IT solutions provided by SharePoint.
Increase Collaboration
SharePoint will foster collaboration between your employees with an intranet that will improve overall staff efficiency, increase staff engagement and the quality of patient care. While some of the features listed below might be included out-of-the-box, they can be installed with custom SharePoint development. These features and benefits include:

Streamlining internal processes
If you have been struggling with budget approval, worker hours and activity tracking, asset management, and many other functions, SharePoint might be helpful for you to take the pain out of them. Doctors can access the internal website via mobile devices to approve patient requests and make amendments to the overall treatment plan, thus increasing efficiency. Nurses can create checklists of things they must perform every day, link patient names to the assignments, set priorities, and calculate an expected completion time.

Managing events and professional activities
Healthcare specialists are constantly busy and juggle things like tracking patient service, planned medical procedures and training, etc. Without some scheduling system, all of these various activities can overlap, causing chaos and a loss of productivity. SharePoint includes a calendar where employees can keep track of operations and anything on their schedules, such as meetings and training and any other event. They can also talk with each other about these events inside SharePoint and make plans to celebrate them. Also, it can replace your current staff rotation tool by creating on-call scheduling calendars or any other calendar of your choice to account for unexpected adjustments and alert colleagues.

Staying up with the latest
SharePoint contains statements and important notifications, ensuring that employees are always aware of the latest news. This includes critical updates such as system outages, updates, and other important events. It is possible to customize the system to display the alerts in any way you would like including banners and push notifications on the SharePoint healthcare mobile app. Also, the applications are prudent enough to prevent users from accessing the intranet until they have learned and accepted the information.

Emergency management
You can better manage emergencies by uploading a list of procedures employees need to follow in an emergency. This list can be colour-coded and customized to fit your specific needs. SharePoint also offers a directory of emergency contacts that better allow you to communicate with the first responders.

Retaining employees
Since employee turnover is growing in the healthcare industry, you can use SharePoint as a tool that recognizes employees for a job well done. Employees can file employee recognition nomination forms, whether this is a one-time achievement or a lifelong service recognition. The employees that are either nominated or win the award will have a badge displayed next to their name on the intranet.
Until now, we have looked at all of the things that are possible to do with the intranet. However, the extranet offers many functionalities as well and could replace phone calls for communication. Such a unified collaboration space makes all communication between healthcare providers as transparent as possible, which is helpful for companies' communications. In addition to everything mentioned above, SharePoint offers you:
A unified knowledge base on the ever-changing needs in medical supplies, allowing suppliers to sharp urgently

Lightning-faced information sharing between all parties involved to monitor the overall course of treatment if the patient is being treated at multiple facilities

Display any announcements all participants must be aware of

Getting Organized
Managing all of your documents has never been so easy and secure. There will be a detailed trail of all the locations of your papers along with streamlining processes such as:
Organizing all of your content icon

You can create a central location that includes all of your documents such as health forms, contracts, notes from doctors, etc. Images such as X-rays, ultrasounds and PET scans can be stored inside SharePoint as well.

Creating standard documents icon

This includes things like admission and consent forms which can be created via templates and clauses libraries.

High-level security

SharePoint offers comprehensive security of confidential patient information. This is done through various versioning, backups, two-factor authentication, data encryption, and other security measures. Also, the document retention policy can be customized inside SharePoint to comply with government regulations and your individual preferences.

Enhanced search capabilities

Search for documents by keywords, meta-data and full-text search across integrated systems.
Usage Reports

Provide data on how visitors interacted with the SharePoint content. This information will be subdivided into per event mode. The main reports that are included are Most Popular Items and Popularity trends. However, these are only available in SharePoint On-Premise.

Site Usage

This report is available to all users and will include data about unique viewers, total site visitors, and site traffic insights. This report is intended to be a small fragment of very high-level information without going into details.

Site Activity Web Part

This can be added to any page on the SharePoint site. It will display all of the documents that are being edited, added or deleted on the SP site.

Audit Log Reports

Keeps a record of who is opening all documents on any site and their actions with the files themselves. However, not all of the tracked information will be available on SharePoint On-Premise and SharePoint Online.

Office 365 Admin Center Reports

This feature can be found on SharePoint Online only. Here, you will see application usage on a user-to-user basis, but the information will be limited and not provide valuable insights.
As you can imagine, the built-in features have many limitations. The data obtained might not be what you need to make fast decisions. The detailed information is not the correct type of detail, and you can not set permission levels and many others. This is where Power BI comes in.
If you have not heard of Power BI, it is a very effective free tool. Companies often use it to make sense of data by visualizing it. It is much easier to use than instruments such as SSRS and posts dashboards and reports online into any group you want with only a few clicks. Even though a Pro version has even wider functionality, you should not need the paid account unless you are working on a very complex report.
If you are wondering how this all looks in practice, consider the following scenario: hospitals and other medical organizations require employees to follow appropriate instructions on utilizing specific tools and performing procedures. A dashboard inside SharePoint can create monitoring of the lectures or modules completed. This will allow you to make sure that employee skills remain relevant, and you will be using your training budget and resources more effectively by focusing them on the people or departments that need them the most.
Is Power BI Worth a Shot?
It would help if you gave Power BI a shot because there is no need to make any financial investments. It will allow you to create customizable and dynamic reports, and if you feel that you need even more functionality, you can opt for the paid version. The user interface is very sleek, and there is no coding or other time-consuming efforts involved in creating reports using the already made visuals or custom-made ones. Since Power Bi integrates into SharePoint or any other data source, the report will be automatically updated to reflect those changes.
Power Bi collects data from lots of different sources, which can be both on-premise or cloud-based services. Power BI will always pull the most recent data thanks to automated refresh. Integrating Power BI into SP.
The most important things you need to measure in SharePoint are how well adoption is going and are your employees engaged. An Office 365 content adoption pack is included inside Power BI, making it very easy to find any information. This consists of the number of new and returning users, giving you knowledge of your ROI in using SharePoint. If people don't actively use SharePoint, you can conduct surveys to determine why and make the necessary improvements.
Perhaps more importantly, if you need to gain a particular metric or you would like to have a custom toolbar in SharePoint, all of this can be done with Power BI.