5 reasons to use Microsoft teams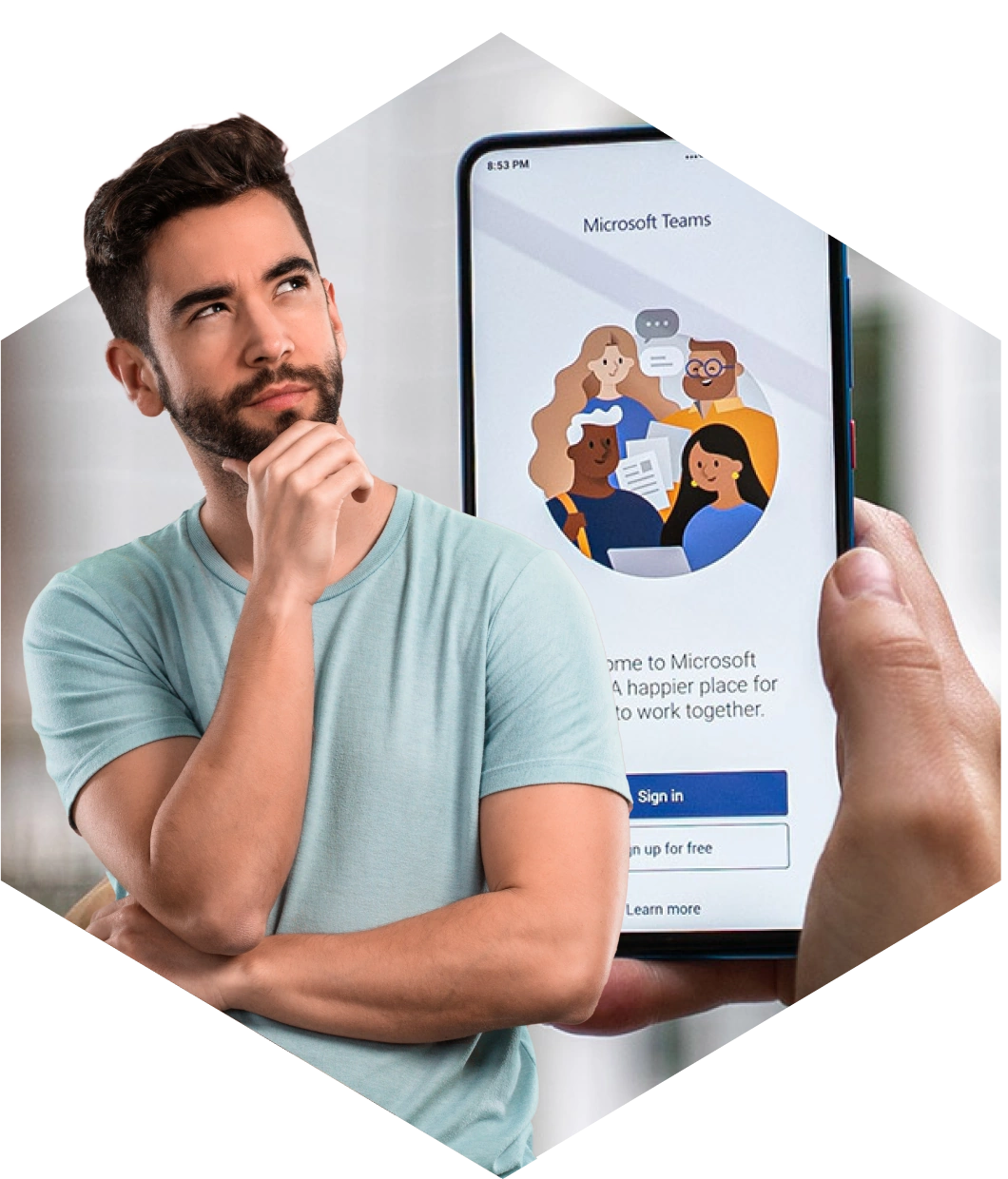 What is Microsoft Teams: 5 Reasons to Use
Today products and services do not determine the company they're provided by. The importance of cooperation and working in teams becomes higher as more companies resort to remote work. Although many organizations have various problems with it, the other ones who took care of this earlier and set up this mode of operation now feel themselves ahead of the race.
One of the best decisions you can make is to start using Microsoft Teams in order to enhance teamwork and gain a competitive advantage on your market. Let's take a closer look at what is Microsoft Teams app and what is Microsoft Teams used for. Check out our comprehensive definitions below.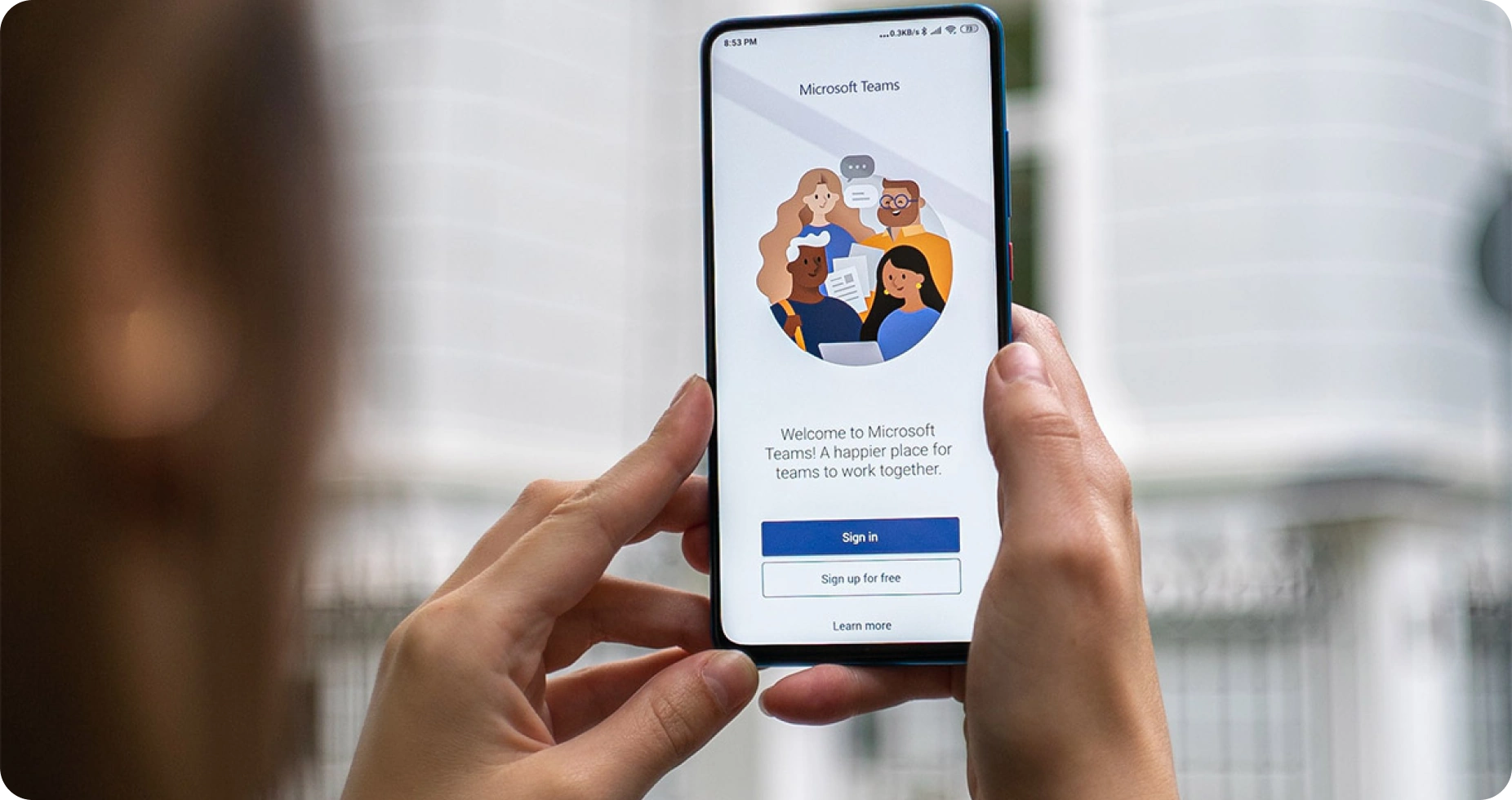 What is Microsoft Teams
Microsoft Teams is a comprehensive solution for increasing employee productivity and keeping everybody connected. With more than 20 million active users, Teams has become even more popular than Slack. However, Teams is a lot more than a messaging service. Microsoft Teams used for everyday collaboration eliminates a lot of manual tasks and allows both internal and external teams to collaborate securely and efficiently. With all of the features offered by Microsoft Teams, it can replace all of the chat and collaboration tools that you are currently using allowing everything to be in one place.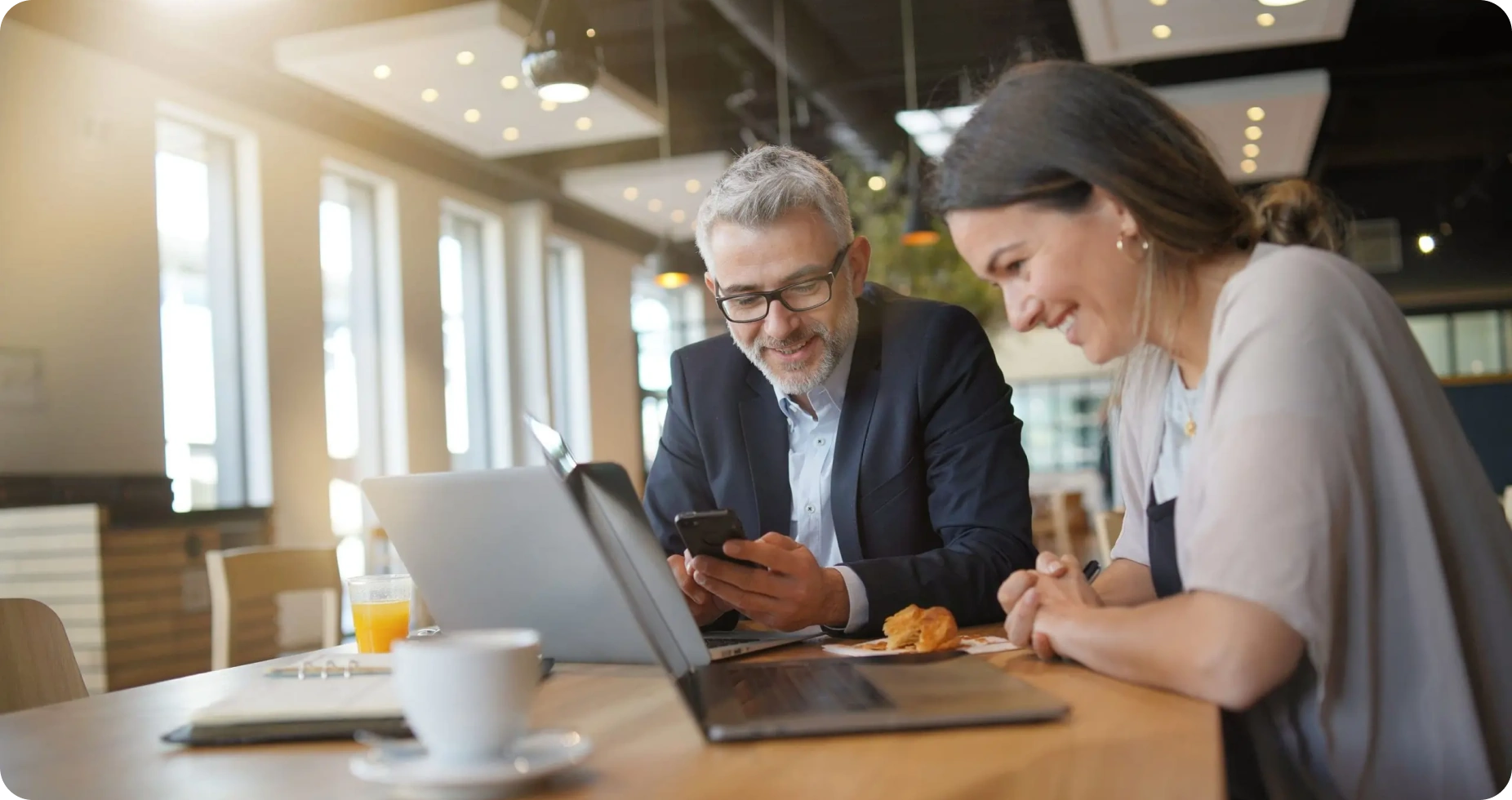 5 Reasons to Start Using Microsoft Teams
There are a lot of business apps for collaboration, but some significant features are difficult to find in one platform. Below there are 5 main reasons to start using MS Teams right now.
1. It's a One-Stop Hub for Teamwork
A lot of companies are using software like Slack for communication, but Microsoft Teams can offer so much more. It goes beyond the basic chat functionality and allows you to do many other things all in one window. For example, you can send a file to a teammate, have a discussion about it via chat or a video call without ever leaving Microsoft Teams. The chats can be integrated with other products from Microsoft such as OneNote or Office 365 without having to switch apps.
There are a lot of business apps for collaboration, but some significant features are difficult to find in one platform. Below there are 5 main reasons to start using MS Teams right now.
2. Everything You Need for a Meeting in One Place
When participating in large conference calls, getting all of the paperwork together can be a real hassle. The meeting agenda can be in one email, the actions everyone has agreed is in another place and by the time you get everything in order you forget about the most important things you need to discuss. Teams handles all of this for you from one convenient location. When the meeting is created, you can start talking with the other participants, send them files they need to look at and keep track of the minutes of the meeting. If you are not familiar with some of the meeting participants, you can use MS Teams to find out who they are before the meeting begins.The meeting can also be recorded and will be available right away in the same tab. If you need to go back and listen to something that was said one more time you will not need to look all over the place for it.
3. Less E-mails
If you are discussing an important issue with your colleagues, e-mail is not the best channel to go about this because you will end up with many responses piled on top of one another. When you need to find a particular response, you will have to go through them one by one which can be very time consuming. It would be much easier for everybody to have a structured conversation in Teams. You can use the chat to ask questions and send files. The entire conversation is stored and available for everybody to see. This will save you a lot of time that can be used more productively.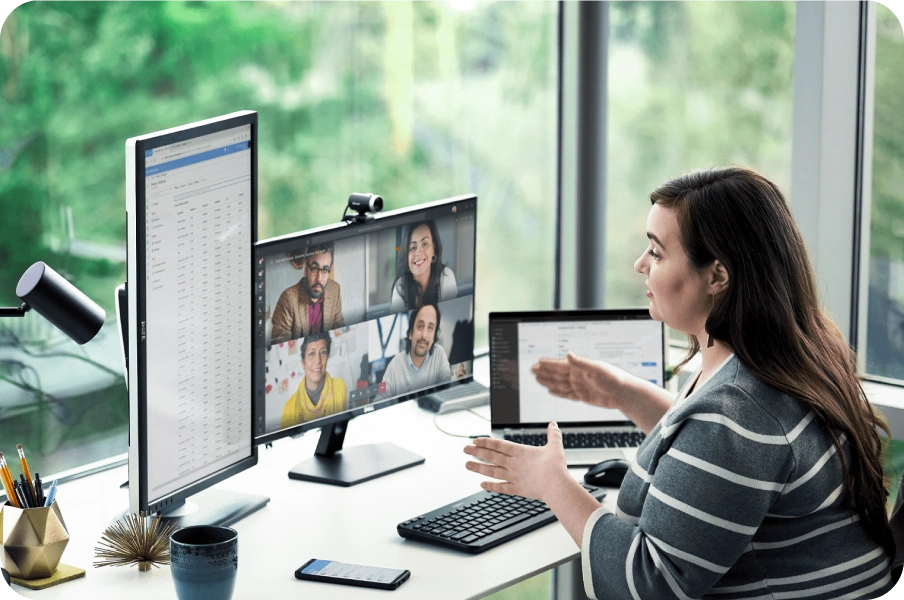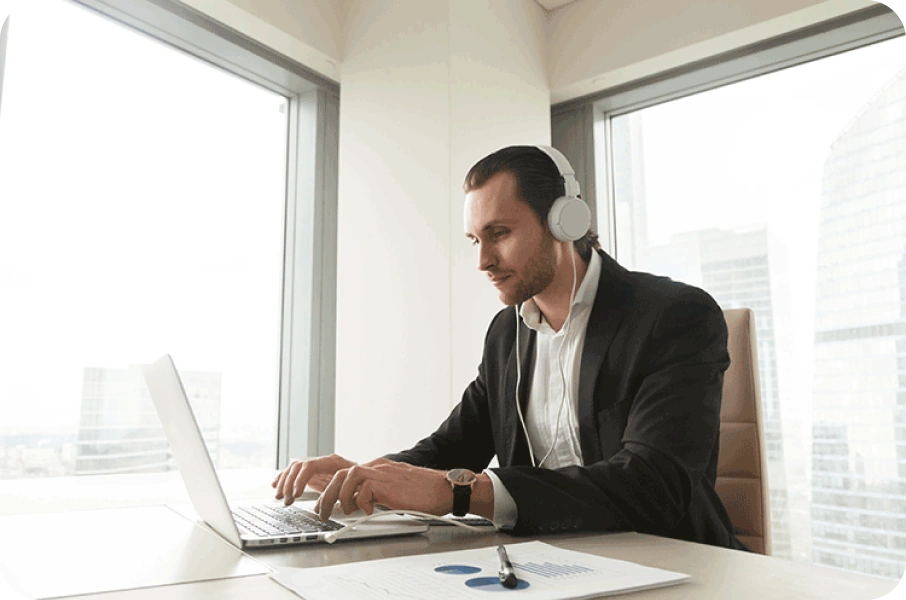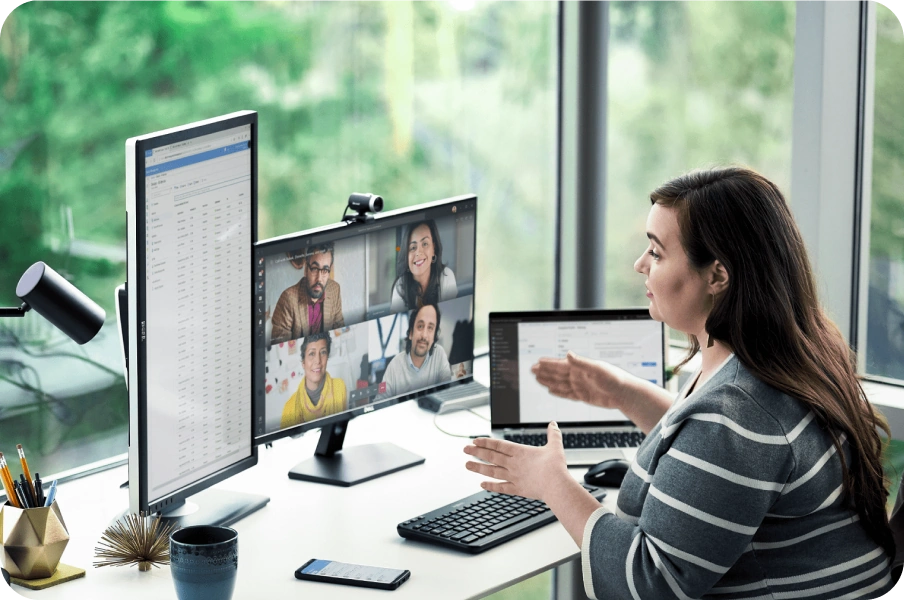 4. Collaboration at a New Level
Microsoft Teams is very closely integrated with Office 365 which eliminates the need to switch between apps when working on a document with your colleagues. You can create a Word Document, an Excel spreadsheet or PowerPoint presentation inside Teams and share it with all the participants and co-author it right away. This also eliminates the need to send different versions of documents and then trying to figure which is the latest version. All of the discussions can take place inside Teams.
5. Take Your Documents On the Road With You
When you are going out of town on a business trip, you need to have access to all of your files and stay connected with what is going on in the office. The Teams app gives you immediate access to all of your documents and you can join meetings and participate in conversations with a single click. This way you are always kept in the loop about what is going on where you are.
work with mail
editing documents
calls both personal and in conference mode
broadcasting and recording video, including simultaneously for several interlocutors
receiving and distributing screenshots from the screen of a smartphone or tablet
Microsoft Teams Customisation
While we mentioned some of the great features that come out-of-the-box, you need to keep in mind that MS Teams can be fully customized to your needs. This includes custom background, selecting themes, configuring read receipts, tweaking notifications and many anything else you need to customize. Since this will require some development work, it is better to trust an experienced vendor who has a proven track record of successfully integrating and customizing Microsoft products:
work with mail
editing documents
calls both personal and in conference mode
broadcasting and recording video, including simultaneously for several interlocutors
receiving and distributing screenshots from the screen of a smartphone or tablet