Cybersecurity Software Development
Choose to integrate our industry-leading cybersecurity compliance software and protect your data against the full range of cyber security threats. We align your security, protect against risks and present goal-oriented results.
Let's talk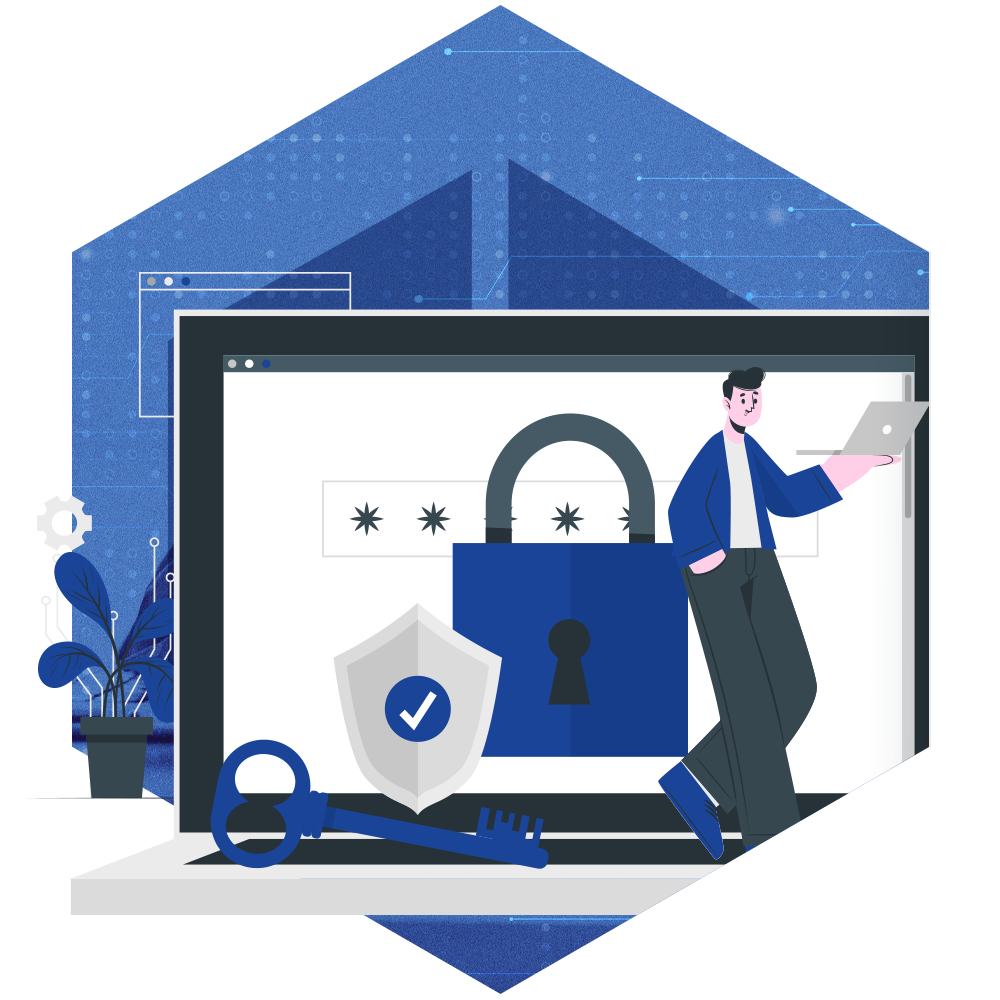 Cybersecurity is essential for protecting both company and customer information from being mishandled. Stolen data can result in many hours and dollars spent recovering critical files and regaining customer trust. Since more devices are being introduced into the virtual environment, security software basically becomes indispensable. While responsible users should use antivirus computer programs to protect their personal data, companies must take practical measures to ensure their valuable information remains safe. Installing security software is one of those new security measures. Combine it with using secure hardware and applications, teaching employees about basic cybersecurity practices (including password creation), and implementing a Zero Trust policy. While cybersecurity software is a must, a custom application built to work with a company's current architecture and processes is even a greater option. It can be done by hiring software engineers experienced in computer science and acknowledged with cybersecurity or software engineering principles.
Benefits of Cybersecurity in Digital Transformation
Digitalization increasingly impacts all aspects of our lives and industries. We see the rapid adoption of machine learning and AI tools and an increasing dependency on cloud infrastructure. By implementing security, businesses and individuals can protect their data against the full range of cyber security threats. The following are the top benefits of cybersecurity services to a company:
Increase Employee Productivity

Digital technologies are crucial to steady business growth and access to new markets. Through cybersecurity services, such as managed threat detection and prevention, startups can identify and remove harmful programs, ensuring employees access secure software tools for higher productivity.

Endpoint Protection

Nowadays, business owners permit employees to use various devices. However, a BYOD policy allowing users to connect their devices to company networks increases the endpoints, thus expanding the attack surface. Therefore, business owners must adopt sufficient endpoint monitoring and control capabilities to determine trusted and rouge devices.

Develop Customer Trust

Developing customer trust implies incorporating industry-standard data monitoring tools, performing detailed cybersecurity audits, and deploying data access controls. Cybersecurity services can enable businesses to develop and nurture trust with all customers.

Scalability

Outsourcing cybersecurity services give access to a fully equipped and skilled cybersecurity team capable of eliminating any threat. Most importantly, outsourced cybersecurity services ensure continuous monitoring to detect all security issues in real-time.

Accurate Threat Prediction and Prevention

Predicting information security threats facilitates rapid prevention to protect sensitive networks and data. Business owners can access competent experts experienced in quick threat identification and neutralization through cybersecurity services.
Privileged Access Management (PAM)
Organizations implement privileged access management (PAM) to protect against the threats posed by credential theft and privilege misuse. PAM is a comprehensive cybersecurity strategy of controlling, monitoring, securing and auditing all human and non-human privileged identities and activities across an enterprise IT environment.

PAM allows you to easily manage user permissions, making it easy to strengthen your endpoint security. Integrating PAM within your computer systems presents several chief benefits, including:


A condensed attack surface for protection against both internal and external threats
Reduced malware infection and spread
Enhanced operational performance
Easy to achieve compliance
Data Backup & Recovery Services
Softwarium systems software developers offer fast, easy, and reliable data backup and recovery services for various enterprise infrastructures, providing robust, scalable, and dynamically maintained data safeguards.
Cyber Recovery

We protect critical data from cyber-attacks and ransomware by developing data backup & recovery software systems with automated data recovery.

Data Protection

We develop innovative multi-cloud data protection solutions on an extensive workload ecosystem to protect your data.

VMware Integration

To ensure flexible and stable data protection across applications and other VM container environments, we incorporate VMware with your current systems.
Remote Workforce Network Security Protection
At Softwarium, we implement high-level security features in networks that require remote access while ensuring both the safety and integrity of company data in all parts of the globe.
Secure Remote Connectivity

VPN with built-in two-factor authentication, OTP, smart cards, USB tokens, and more, plus SSL or IPsec to encrypt communications from remote employee's devices.

Mobile Device Management (MDM)

Productively manage everyone with access to your business network while monitoring the ways of accessing the network.

Container-Specific Security

Secure container contents, minimize data exposure and prevent separate containers from accessing essential data both internally and externally.
Custom Cybersecurity Software Solutions
We amplify your existing cybersecurity solutions by integrating customizable features, functions, and capabilities for enhanced usability and flexibility.
Cybersecurity Software Solutions

We provide cybersecurity compliance software solutions with a full view of IT risk management and incident response tactics to eradicate cyber threats.

Threat Intelligence

By assessing potential IT threats, our solutions analyze your network's vulnerabilities and strengthen the areas where your systems show weak spots.

Breach Testing

Staging proactive breach tests throughout the development lifecycle allows detecting configuration errors, software bugs, and backdoors that hackers can misuse.

Data Breach Response

Enabling notification and alert settings to notify administrators whenever an internal or external incident has occurred allows the security software developer to minimize response time.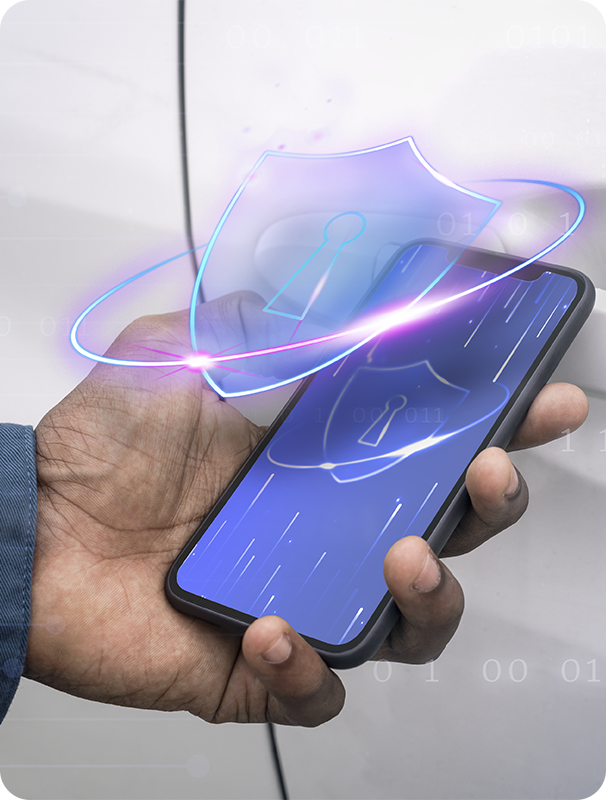 Cybersecurity Software Third-Party Integrations
We choose to integrate industry-leading cybersecurity compliance software APIs and tools to align your security, protect against threats, and present success-driven results.
We connect Sophos endpoint security solutions to offer exploit prevention, EDR, ransomware protection, and deep learning malware protection in a single solution.

Our security software developers work with Cisco Secure's power to provide a cybersecurity platform that ensures simplicity, visibility, and efficiency across your entire security infrastructure.

We integrate SolarWinds to defend against known threats, respond quickly to new threats, and recover data easily.

We connect your systems with SiteLock to reduce time spent on PCI compliance, identify threats quickly, and protect your data in an all-in-one centralized platform.

We leverage Heimdal CORP cybersecurity solutions to provide your business with enhanced data protection through a combination of local and cloud filtering.

We install cloud-based Norton security software within existing software systems to provide enhanced MDM protection across every device.

We leverage Malwarebytes to prevent malware and ransomware attacks and ensure endpoint protection.

We implement RSA solutions into your existing business systems to rapidly link security incidents with business context, enabling you to respond to threats faster.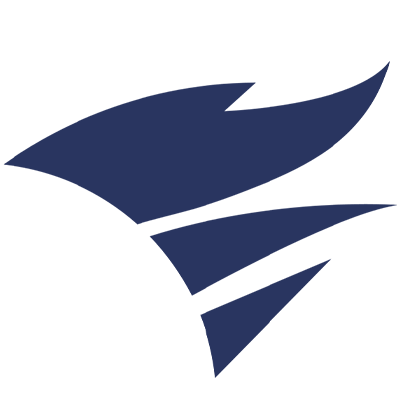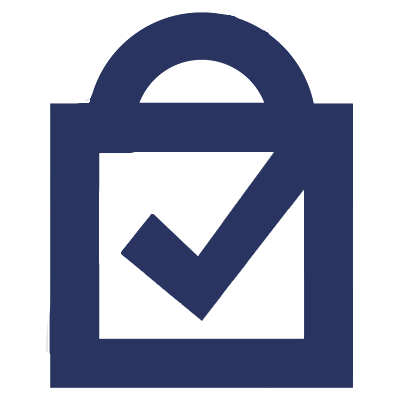 Why Choose Us?
One of the biggest benefits we were able to provide the client was a significant reduction in development costs and time to market.

With our software engineers' expertise, our clients can operate in the cybersecurity industry and prevent cyberattacks by:
Securing passwords

Protecting endpoints

Controlling application access
If you are looking for a long-term partnership with a very efficient and easy to work industry leader, you came to the right place. Helping hands and creative addition to your team, brilliant minds, and deep technical expertise is what partnership with Softwarium gives your team.

Our cybersecurity software development services will help drive innovation in your company, assist you in technology stack validation, and choose the project methodology. Moreover, a dedicated security software developer will offer you technical and industry knowledge you will not be able to find anywhere else.
Cyber Security Software Development Process
Custom cybersecurity software is practically developed to work with your company's specific systems and processes. So during the cybersecurity software development process, you can collaborate with software engineers you hire to determine the features needed. The end product is built around your procedures and not the other way around.

At Softwarium, we take time to research your cybersecurity concerns and understand your software needs. Moving from there, we use the following process:
Deployment and monitoring