Free Microsoft Business Apps to Organize Remote Work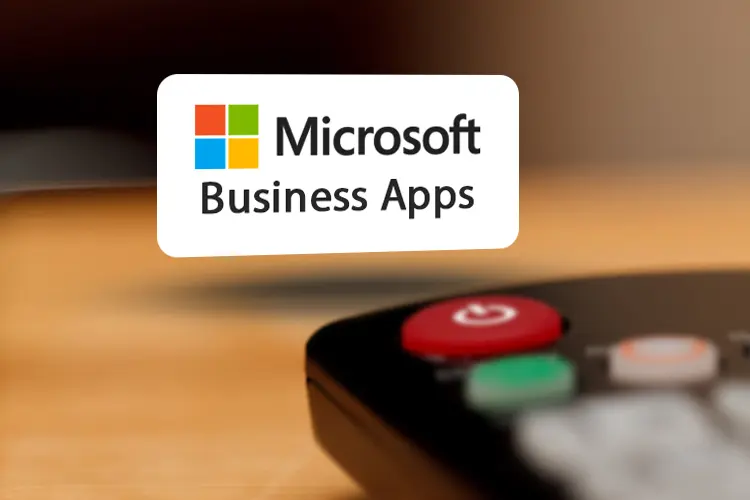 "4 Free": Essential Microsoft Business Apps to Foster Remote Work
With companies shifting to remote work as a result of the Coronavirus pandemic, they are starting to utilize more products that connect people together. In fact, a lot of software businesses are using nowadays is produced by Microsoft. In response to growing demand, Microsoft has made one of its most popular packages, Office 365 E1, absolutely free for six months. With this article, we would like to tell you how companies are using some of these free Microsoft business apps to increase productivity.
Microsoft Teams
In March 2020, Microsoft revealed a very telling statistic: 91% of large companies are using Microsoft Teams. Why are so many people using Microsoft teams all of a sudden? What advantage does it have over other collaboration tools like Slack or Skype? First of all, the productivity of everybody using Teams increases dramatically because all of the chats, meetings, files, documents and everything else is all in one place. In addition, there are tons of third-party apps that can be integrated into Teams so that everything can be done inside.
Thanks to Microsoft Teams, employees no longer have to waste their time scouring through their inbox for an email that contains an attachment or trying to find a certain chat history, Teams does all of this automatically. All of the information is organized into channels that will only contain the information relevant to the topic. This will also allow you to seamlessly transition to remote work if the current situation drags since Teams is SaaS software and is cloud-based. Many companies are already getting all of the advantages that Microsoft Teams offers such as Air France, Franklin Templeton, Neiman Marcus, and many more.
Microsoft Power Automate
If you have a lot of mundane, repetitive tasks that need to be done, you can easily automate them instead of hiring somebody to do them. Not only will Power Automate allow you to save money, but you will also be able to boost productivity by integrating workflows into both individual tasks and large systems. Best of all, anybody can use this since there is no coding required.
For example, let's say that you sent out an email requesting feedback from your customers. You can use Microsoft Forms to collect all of the data received and organize everything into SharePoint. This eliminates the need for having a dedicated person opening all of the responses and manually inputting all of the data. There are many templates already built into Power Automate and if you need to create something more sophisticated, this can be done with some customized development.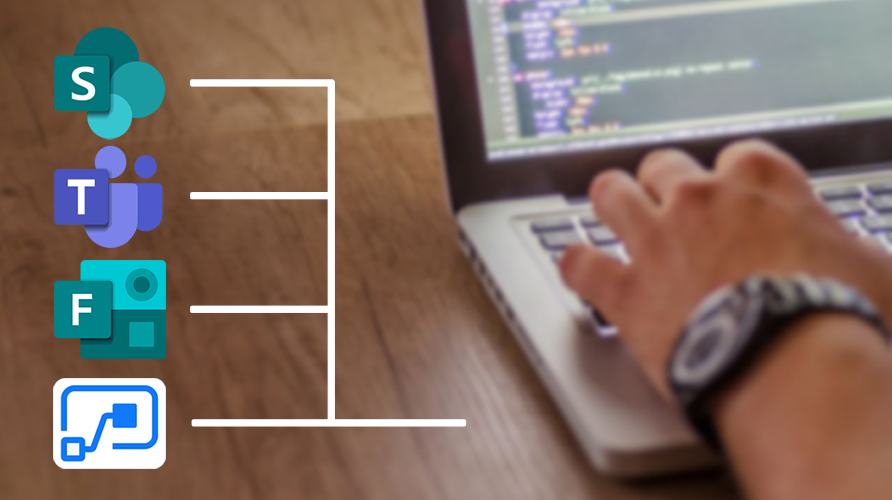 Microsoft Forms
We mentioned Microsoft Forms above, but it is a good idea to use this service as an alternative to something like SurveyMonkey if you are already using the Microsoft line of products. Furthermore, you will have to pay additional costs for outside services, but there is no need to because Microsoft Forms already comes included in the Microsoft Office 365 E1 package. Therefore, you will be able to easily integrate forms into your workflow and save a lot of time and money instead of having many different data sources.
Microsoft Business Apps Customization
While the free Microsoft business apps for remote work from the Office 365 E1 package are only available for 6 months, it will allow you to streamline your business processes and eliminate unnecessary operations resulting in substantial savings. We understand that all of the out-of-the-box products will require customization to fit your specific workflows and Softwarium is committed to helping companies adapt to Microsoft products to their needs. During this difficult time, we are offering free consultations to companies seeking guidance on how to use any of the products mentioned above or other services offered by Microsoft. Contact us today to learn more and set up a consultation.
Read more about the SharePoint best practices for user permissions.