SharePoint Development
for the Fortune 500 Clinical Research Company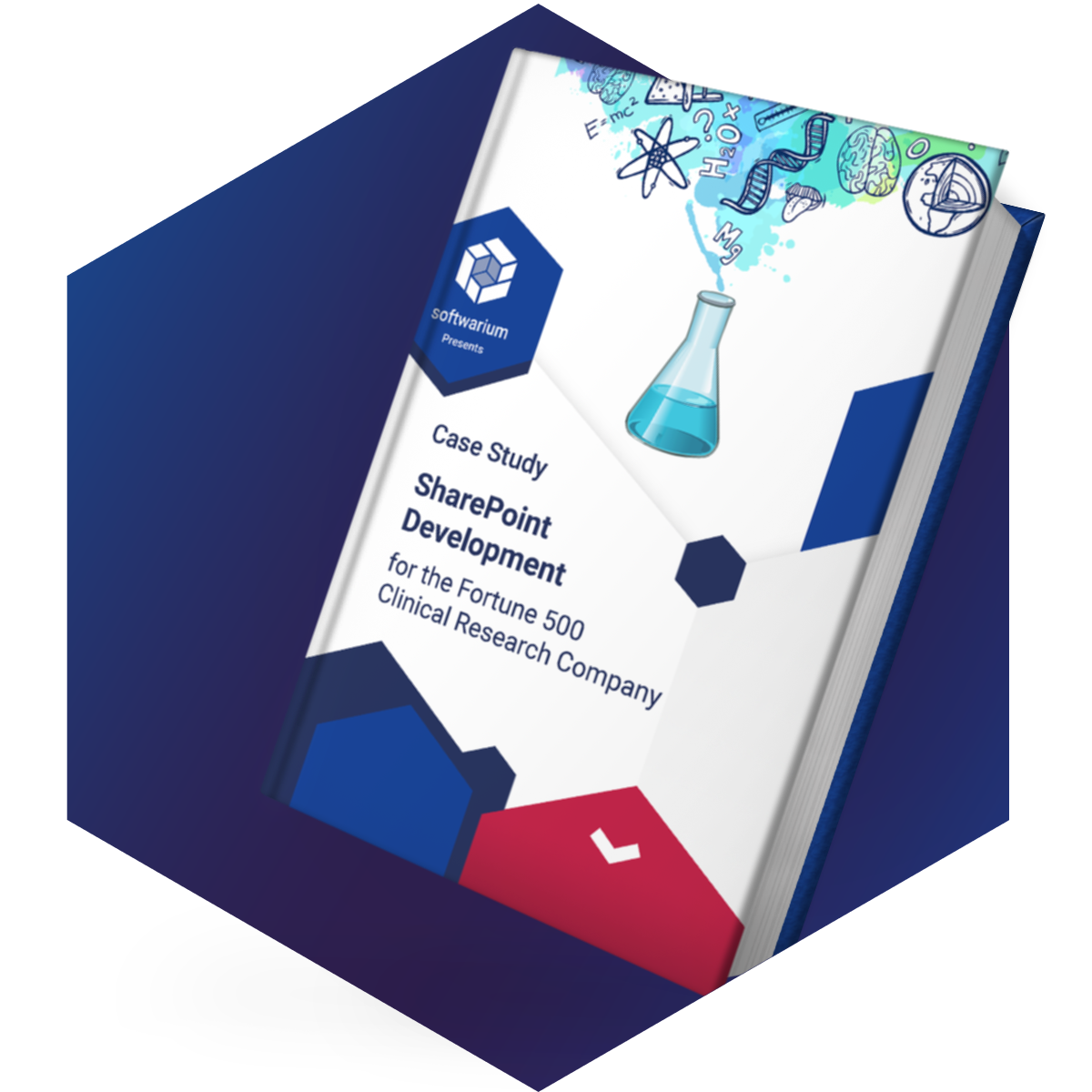 Communication Improvement

Corporate intranet for better connectivity

Security Improvement

Document granular access permissions

Organizational Improvement

Use SharePoint Library to organize and store documents

Workflow Improvement

Create custom workflows or use built-in ones as well
About
One of the major issues large corporations face is ensuring effective collaboration and communication across various departments. When the number of employees tops 50,000, this task becomes even more difficult.
One of our clients, a Fortune 500 company, was having difficulties streamlining communication. In order to address this issue, they decided to implement an intranet and provide employees with a secure area where they can communicate with each other and handle sensitive information.
The intranet was to be created with SharePoint 2010 and needed to be set up and deployed on the client's servers and all of the branding and usability features needed to be created from scratch. Let's take a look at how Softwarium approached such a project.
Getting the System Up and Running
The client was looking to host SharePoint on-site. They prepared four servers for hosting SharePoint and we needed to get those servers up and running. The out-of-the-box features that came with SharePoint would not be enough since the client needed features that best suited their specific workflow. Softwarium assembled all of the requirements and criteria the final product should have and built a system from scratch that could accommodate 50,000 users.
An Intranet That Works as Hard as You Do
Once the intranet was launched, it was completely branded and employees could store all of their files and documents inside SharePoint. The system included additional security features such as granular access permissions. This eliminated all of the time wasted simply searching for information, requesting access to documents and then having to wait some more for the document owner to grant you access. Once SharePoint 2013 came out, Softwarium upgraded the client's search server, thus making it even easier to find the information they need. Employees and departments could create their own groups inside SharePoint where everyone would have access to the information they need. If the department manager required granular access permissions, he/she could grant and restrict access to documents on a case by case basis.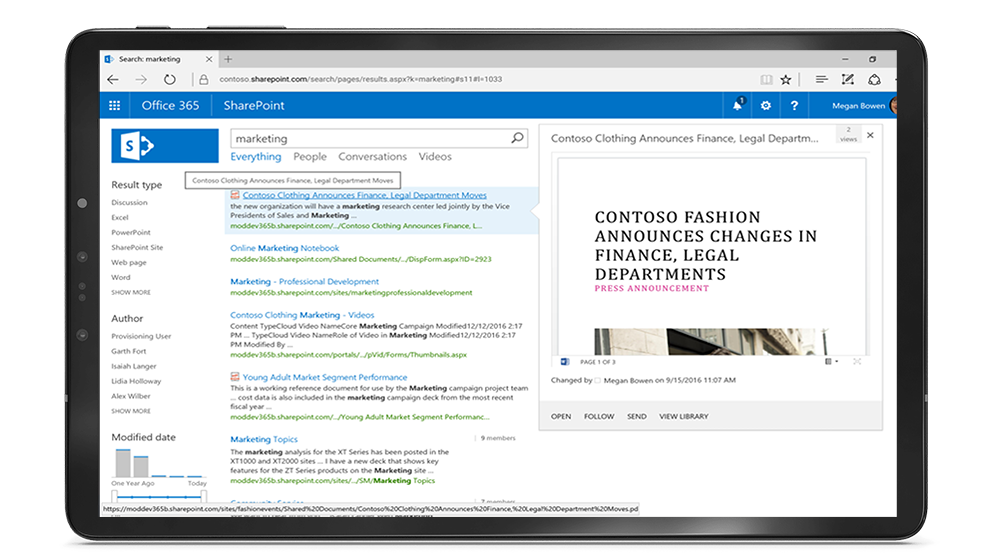 As soon as any document was uploaded into SharePoint, all users of a group would receive notifications. This is something that did not come out-of-the-box and needed to be developed. Employees also received a digest summary of all the actions and news that occurred over the past week, month or any time frame that they choose.
Optimization Taken to a New Level
By launching SharePoint, Softwarium was able to assist the client in achieving a new level of organization, productivity and business agility. Employees could focus their attention solely on their core functions. Simply by eliminating a few extra clicks when searching for information, uploading documents and many other processes allowed employees to save a lot of time. Those few extra clicks and motions add up over the course of the day and, before you know it, you wasted half an hour before even the work began.
As far as security is concerned, SharePoint protects documents from external and internal threats without impeding communication. All of these critical business processes would made possible by Softwarium's SharePoint expertise and extensive software development know-how.